Welcome to Billini Hotel Historic Luxury
The Most Luxurious And Unique Hotel In Santo Domingo
The first luxurious avant-garde design hotel in the Colonial Zone of Santo Domingo Dominican Republic. Billini Hotel (BH) reflects the concept of modernism, simplicity and elegance. We strive to exceed our guest expectations from the beginning to end. Its bold design can be seen in its world class suites and state of the art in room equipment.
Stay BH Safe is an iniciative that began due to the effects of the Pandemic we are all facing. Boutique is better, its our way to focus our energy into all the small details and safety since we are a small historic luxury hotel of 24 suites.
Our iniciatives within BILLINI HOTEL that are already in place inorder to keep our Staff and Guests safe during and after this Pandemic. We have already begun a contactless check-in, including a digital room key all done via APP, therefore, you can avoid unnecessary contact. BH will provide a #StayBHSafe Kit which will be inside your suite, with protection mask & gloves.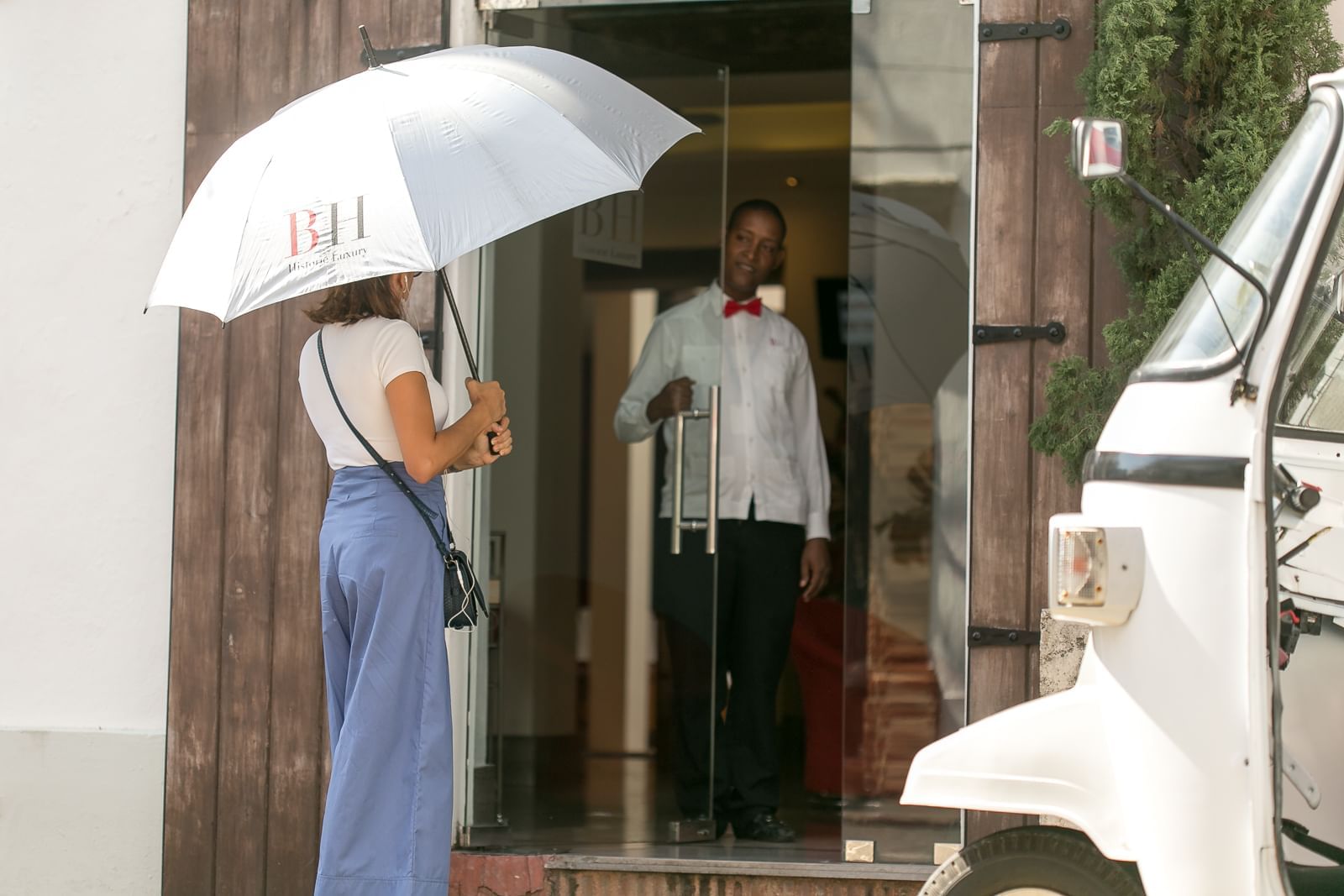 Guest Stories
See What Past Guests Are Saying
About Their Experience At Billini Hotel
From the moment you arrive we are committed to providing each and every guest with an extraordinary level of service that is at once accommodating and professional yet warm, welcoming, and genuine. If you are considering a stay with us, please read our reviews below to learn what past guests have to say about their experience at our hotel.
Local Events
Preview the Most Popular Local
Events in Santo Domingo
At Billini Hotel, the opportunities to experience the vibrant spirit of Santo Domingo are nearly endless. Check out our event calendar to learn more about what's on during your visit to the Dominican Republic.